Multi Head Welding Machine for Wire Mesh
Welding Spot Number:
Multiple
Welding Current:
AC or DC
Transport Package:
at Customer′s Requrest
Specification:
export standard
Features:
- This machine is multi head type structure, can weld multi-spot for one time.
- Control system: Microcomputer control, can store 15 sets welding schedule which can be adjust independently, very easy to achieve one or more electrode welding parameters independently djusted so as to achieve welding requirements for different sizes, different shapes products.
- Users can set by himself action sequence, number and welding schedule of cylinder, to achieve the welding requirements on different products.
- Large screen display intuitive and clear.
- Data set and adjusted by touch switch, easy and fast.


- Machine body of thick steel sheet, not easy to deformation, good rigidity.


- Water cooling transformer: Use silicon sheets of 15000 gauss permeability to pile up. There is cooling water in inside, using full copper alloy core not aluminum, reducing impedance, improving the utilization of power, 20% duty cycle to ensure the requirement of long time welding, big output power. The useful lifetime is longer, noise is smaller, structure is more compact and reasonable.
- Fast solenoid valve, making welding speed faster, thereby the productivity is higher, therefore decreasing cost.
- Cylinder adopt high accurate, anti-friction hard material, which is duralumin, without rust, lower friction, lower noise and loading is faster, thereby reducing the weld spatter.
- Our machining equipment is more advance, fine workmanship, so welding machine's precision is higher.
- Lower loose weld rate, less welding dregs.
- It is easy to operate machine. Performance of machine is more steady, can be used 24 hours, lifetime 15 years.
- Electrode: With CuCrZr materials, very anti-friction. By means of water cooling, longer service life.
- Compressed air system: Equipment is installed air processor which is used for clean the compressed air, and with muffler to reduce the noise. Also it is with compressed air tank to stabilize the air pressure.
- Cooling water system: There are transformers cooling, up electrode cooling, lower electrode cooling and other copper block cooling. It come true the water distribution by flowmeter. Each flowmeter can be adjusted individually to make machine working normal, without damages

Be widely used in wire mesh, storage rack, protecting fence etc.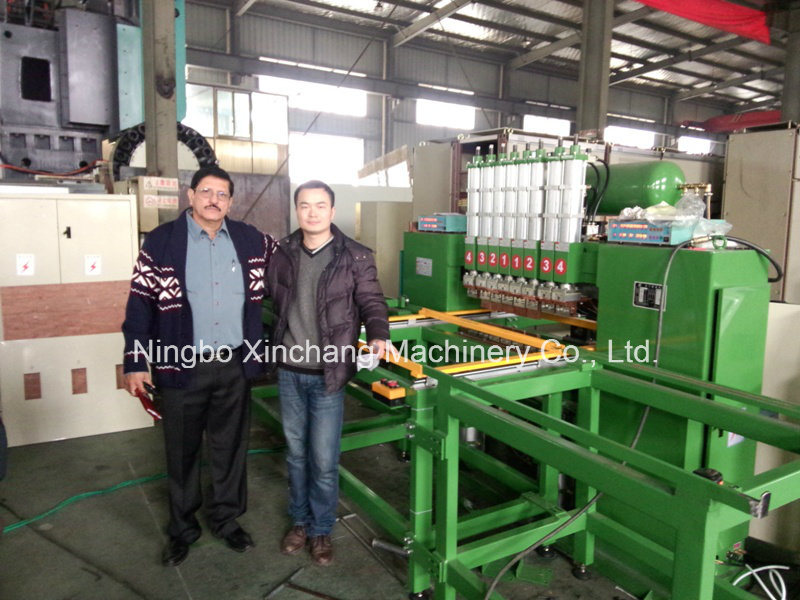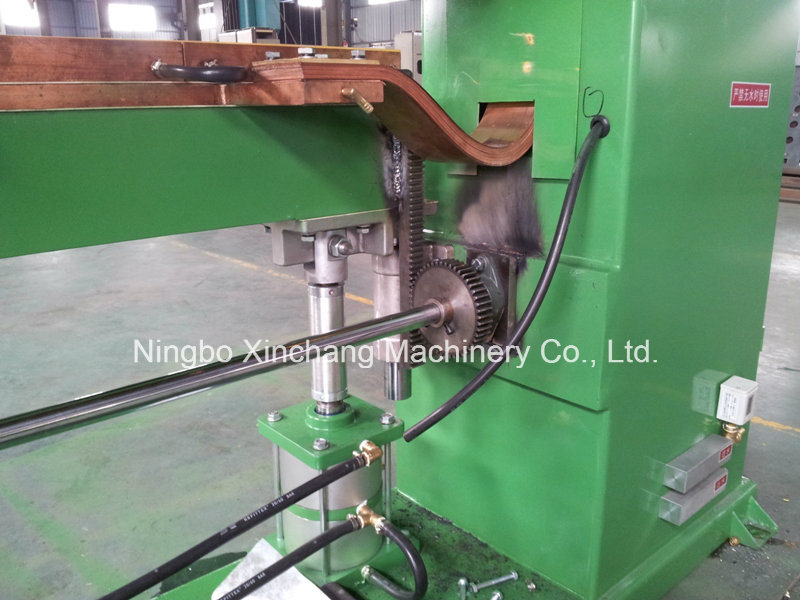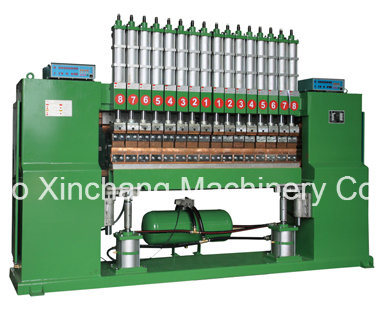 Model
Item
DNW3-2x100-C
DNW3-2x150-C
DNW3-2x200-C
Rated capacity
KVA
2x100
2x150
2x200
Rated primary vtg.
V
380
380
380
Rated frequency
HZ
50
50
50
Max short circuit current
KA
30
36
42
Duty cycle
%
20
20
20
Max forging pressure
N
5315
5315
5315
Upper electrode stroke
mm
60
60
60
Lower electrode stroke
mm
40
40
40
Cooling water flux
L/min
6
6
6
Width of upper electrode
mm
90
90
90
Max welding width (C) " C" is stand for " Max welding width"
 
mm
800-4000
800-4000
800-4000
Railway sleepers, also called railroad ties, railway ties or crossties, are an important railway component.
Generally, the rail sleeper is always laying between two rail tracks to keep the correct space of gauge.
Types of Sleeper :
Concrete sleeper
Woodern sleeper
Synthetic Sleepers For Bridges,Railway Composite Sleeper,Composite Sleeper For Bridge,Polyurethane Sleeper For Railway
Anyang Railway Equipment CO.,Ltd , https://www.ayrailway-at.com